Institut de Recherche en Cancérologie​
The AUGER Symposium 2023 is being held at the Institut de Recherche en Cancérologie, which is located on the Val d'Aurelle Campus in the Parc Euromédecine, in Montpellier.
208 avenue des Apothicaires | 34298 Montpellier

how to get to ircm using the congress shuttle bus?
A bus will be available on Thursday and Friday mornings to take you to the IRCM:
>>> Departure from "Pont de Sète, city centre", schedules TBD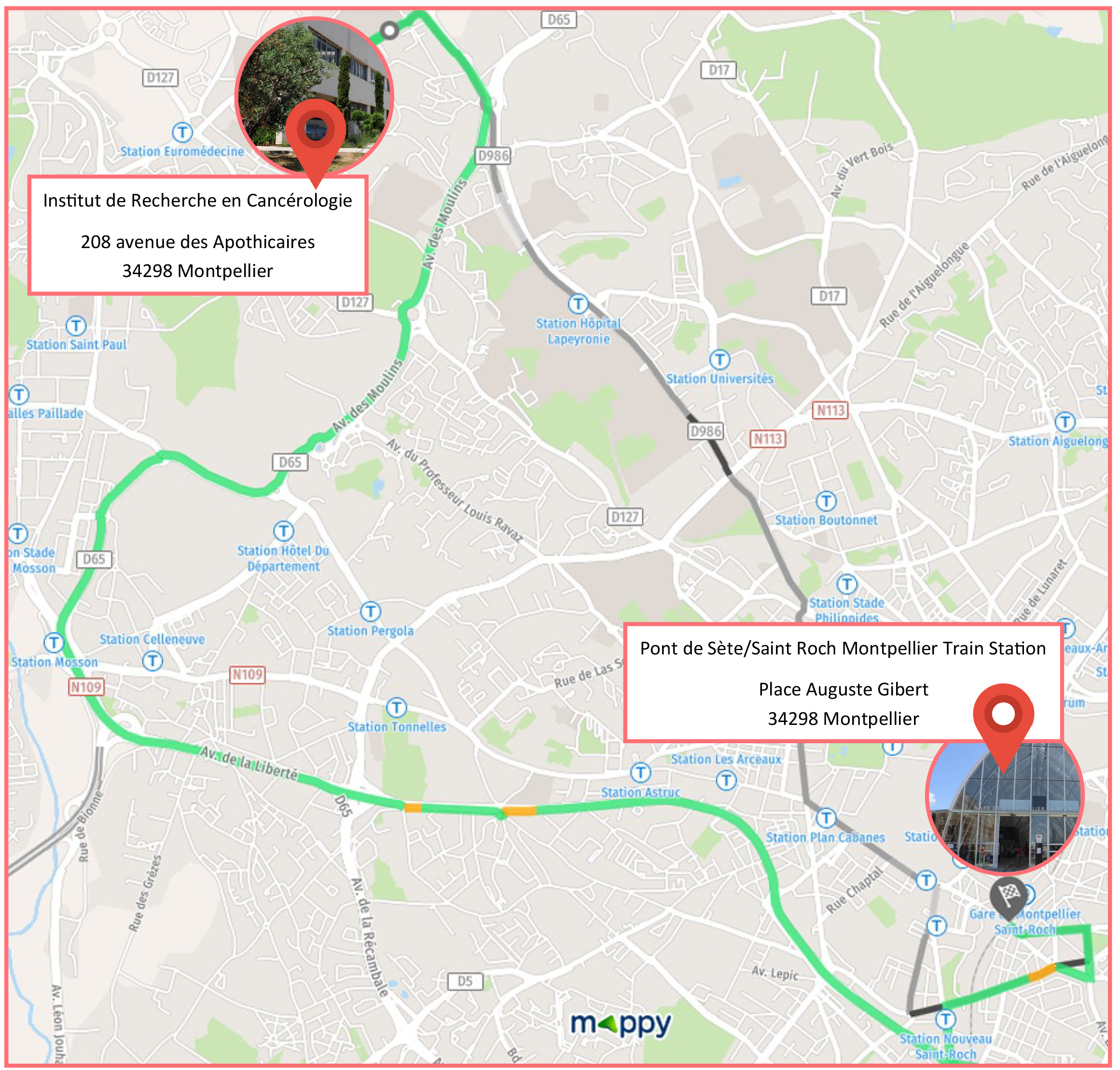 how to get to ircm by other means?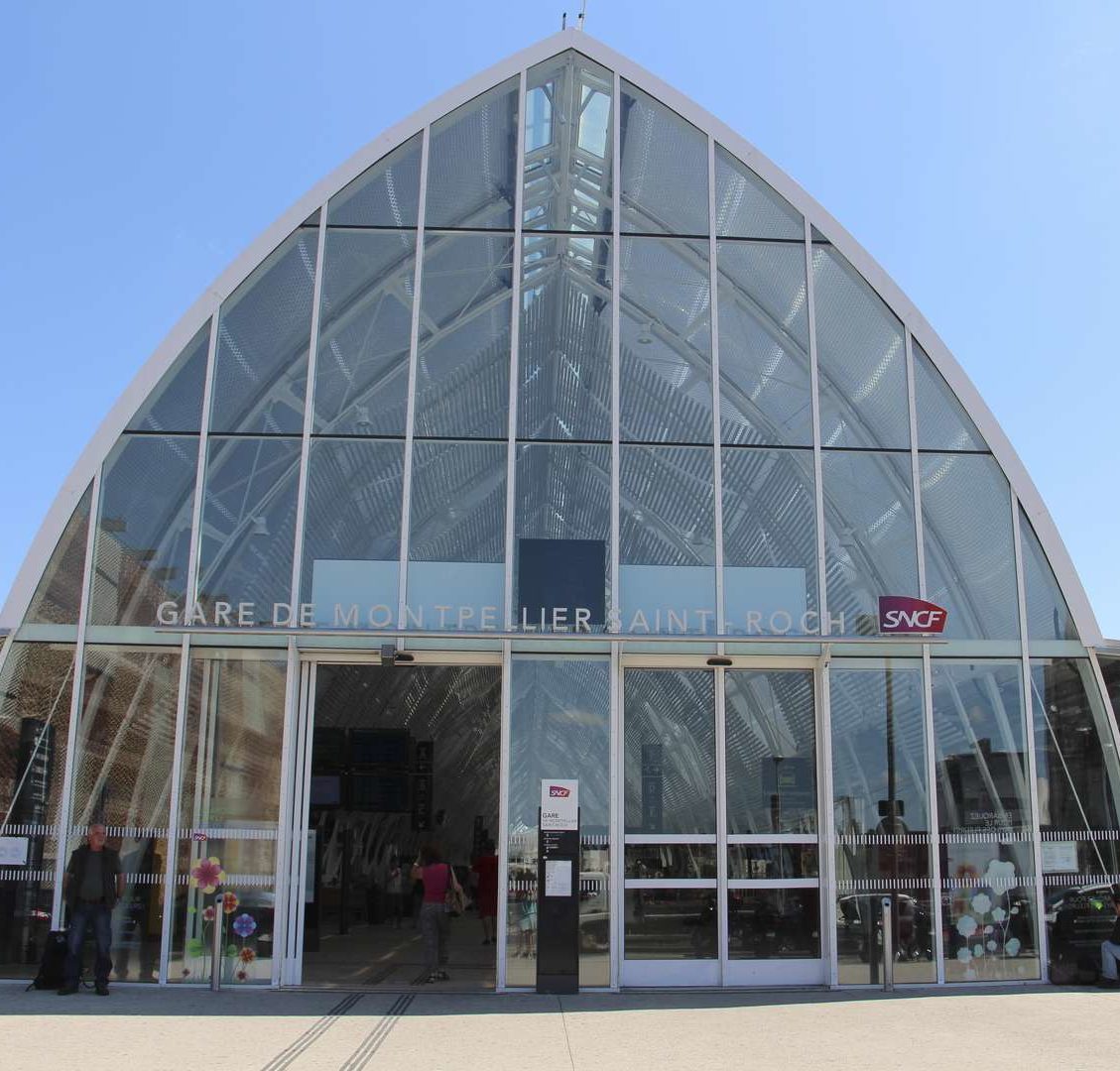 From Saint Roch Montpellier Train Station
By Tram:
Take Tram line 1 at the « Montpellier St Roch », direction Mosson and stop at « Occitanie ».
By Bus:
Then take the Bus line 6 at « Occitanie » (Direction EUROMEDECINE) and stop at « Antennes » .
Cross the crossroads, go straight on for about 150m, take the alley on the right for about a hundred meters.
The Research Institute is on your right.
By Taxi:
37 cab drivers are available and assure, daily, the journeys at Montpellier Airport from the first flight to the last one.
If you want to book your taxi to & from the airport, please call the Méditerranée Airport Taxis Association at the:
+33 4 30 96 60 60.
The cost is around 50 € to go to the Institut de Recherche
Payment accepted by cheque or in cash.
By Shuttle:
The 620 Airport Shuttle to city center will leave you in about 15 < 30 mn at the Place de l'Europe.
At Place de l'Europe, take Tram line 1 to the Terminus "Occitanie" and then take the Bus line 6.
Tickets on sale on board : 1.60 €
Intermodal ticket with city bus/tramway included: 2.60 €
HOW TO DO your VISA REQUEST?
If you come to Montpellier to attend the 10th Auger Symposium, you may need a visa, depending on where you come from.
In this case, you may be issued a short-stay visa valid for the Schengen area. It will allow you to be present in France for the duration of your visit, which cannot exceed 90 days.
To obtain your visa, you must demonstrate or prove the link between your professional activity and the purpose of your trip.
To check and make visa applications:
HOW TO GET YOUR LETTER OF INVITATION for Visa Request?
How to get to the EANM in Vienna?
Airport connections to the EANM 2023 in Vienna
If you plan to go to Austria to attend at the EANM 2023, please find different possibilities to go there :